Custom Films
We do customs! Almost everything you see for sale in our stores was a custom video order we fulfilled! Message to see how you can order your fantasy scene!
Customer Reviews
From past commissioners of our customs
You won't regret getting a custom from this producer. frey007
Ariel and Jayce recently provided me with an awesome custom. I couldn't be happier with my experience of dealing with the two of them. The video was for a very niche fetish, but Ariel and Jayce were still able to provide me with exactly what I described. Email communication was prompt, and the filming of my custom was also done very quickly. I couldn't recommend ordering a custom from the two of them more.
Wonderful experience with Ariel and Lux Lane! pi_indaface2
I recently had a chance to order a custom through Ariel and she was absolutely wonderful. She worked through all of the details with me and listened very carefully to what I was looking for. Unfortunately, life gets in the way and she was not able to complete the custom in time, but she was able to transfer the money I paid to a Skype session with the lovely Lux Lane! It was SO much fun. She was so fun to talk to and seemed to have a great time instructing me on how to get messy. Ariel did a wonderful job adapting to a tough situation and I'm grateful to both of them for making this happen.
My dream custom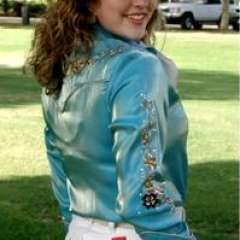 yeahuno
Ariel and Jayce did an excellent job on the custom that they did last week. They wore exactly what I wanted them to wear, shirts tucked in, braless, pie in the face, hair down, red shirts, white panties, and can't forget about those see-through white jeans!
Ariel, a girl with a big heart, amazing style and pretty smile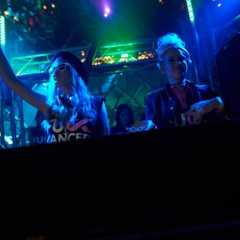 CARLO GONZO
Ariel did me a video several days ago. Now, I finally found out how to post a review. First, for anyone who hasn't seen any of her work before, I suggest take a look. You will find her work to be above and beyond most of what others try to do for all the Wet and Messy people.
Secondly, you will see she is darn attractive! Yes. Another reason to see what she has and if you still aren't sure, spend a measly amount on a few videos and see for yourself why I tell you her work is absolutely top notch 100 percent!
Last, if you can't find what you like, I am sure you DO Have a wet and / or messy fetish fantasy that you can't find anywhere on the web, or not to your expectations. That's when I Really Insist... try her out! So, what I am saying here is that you have to look no further. Ariel is the master of all things perfect! I asked for a video of Ariel in a furry Northface jacket and Uggs and also to use shaving cream and put it on various areas of her jacket and also her ugg boots and for the price I paid, and what I requested... anyone who knows how much these cost know that it's Not cheap at all. Ariel didn't even hesitate. She said yes right away. When I seen her in the outfit, she completed the look of wowness and hotness by adding Nylons to the combination. My heart beat fast and she did what I asked and it was the best video production ever. Why? It is what I wanted! So, this is why I tell you all to look no further. You can't get better than this. Yes, I am going to keep going back to Ariel. Support your producers. They do this because they love to. Instead of just downloading free pictures and things. It is best, when you can, to give them what you can. They do it for us. They do it because they love to. Even contributing to them and support their site is a good thing, if a custom video is too much money. I am thankful, grateful, and you get to know the girls behind the videos.
A Custom That Was Absolute PERFECTION!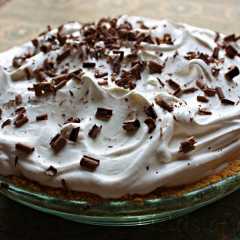 Luvthawam
Simply put, Ariel's last custom she did for me was by far the best I've ever seen. She followed the script perfectly, had true enthusiasm, the outfit was perfect, and the mess was downright beautiful! If you're looking for that perfect custom shoot, look no further than Ariel!
Ariel aims to please! She is honest and loves her work! piefan2
I have wanted to have Ariel do a custom for me for years and after bemoaning the scams I had been victimized by on the forum, she messaged me and offered her services. The wait was well worth it, because she is an absolute pro! Followed my instructions and looked amazing! And she even volunteered something extra without me asking her!
There have been many "producers" who have show for a few months and are gone, sometimes with people's money and no product. You need not worry with Ariel--she has been around for over 15 years and it looks like she has no intention of slowing down. If you do only 1 custom in your life, this is the place to do it!
Sexy Hot Vid Made to Order!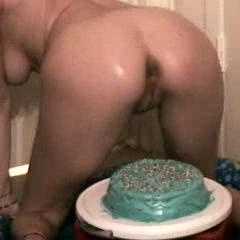 Creampi
I have been a fan of Ariel for quite some time and when I saw that she was going to work with Candle Boxxx, this was a must have for a custom. I worked out with Ariel their do's and don'ts and worked out a sexy, nude and naughty scenario. Let's just say that it was mind blowing with what they were able to do with my script. I have always liked some of the more naughty if not extreme end of WAM and finding two ladies willing to do some messy anal masturbation was what I wanted and Ariel delivered. I wrote and sponsored the Pussy Pie Company script where Candle starts off masturbating on break at their erotic pie shop and has a squirt cum finale, ans that's just to start. Ariel interrupts Candle's "break" to recieve a pie to the pussy for her snippyness. Candle gets forced to "Assume the position" and spread her ass and bend over to receive a pie to the ass as punishment, but Ariel gets her face pied instead. Candle laughs and Ariel pies her in the face. The make up by kissing and pieing the hell out of each other. Then when the pies are gone but they are still horny they begin to masturbate, in the naughtiest way, anally. A Super hot vid to my specs and worth every penny and at a resonable cost!
Best. Customs. Ever. Bardiel0192
I have gotten quite a few customs from Ariel and they're all amazing. The quality is always top notch and no matter how oddly specific or ridiculous your ideas may be, she will try to accommodate.You will never be disappointed with anything Ariel does. More importantly, she's always incredibly friendly. As awkward as something like ordering a custom could be, it's never difficult. I will definitely get more customs from Ariel in the future with no regrets :)
Ariel's customs are always top notch hooter
Ariel's customs are top notch in my book. The custom I commissioned was quickly produced and sent. She is easy to talk to about ideas concerning outfits, substances, and any special request you may have. I personally would jump on another custom in a heart beat. Ariel is worth it.
The BEST custom video experience I've ever had so far! :)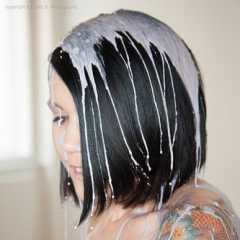 Born_A_Wammer
The custom video that I had ordered from Ariel was simply AMAZING! She asked the right kind of questions and I was able to communicate all the information and requirements I had for making the custom the way I wanted it, and Ariel DELIVERED! :) The video was in great quality, Ariel stuck to my requirements to the word and at the same time added her own personal touch to it making it even better! :) The filming was done wonderfully, I was always kept in the loop about the custom's progress, I received the video much faster than I had actually thought I would get it and most of all, Ariel was fun, sweet and a great model/producer to work with!
Outstandingly beautiful person doing outstandingly stunning work!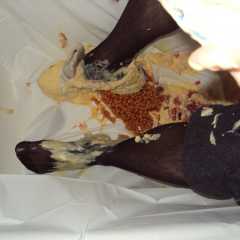 sploshingscott
I have been lucky enough to have the gorgeous Ariel Andrews do several customs for me now, both wet and messy and I think even a clean one too. Each time, Ariel has delivered exactly what I asked for, from the clothes and shoes to the mess used, it was always perfect. Dealing with Ariel is never anything other than a pleasure, she is always very polite and has never failed to answer any of my many questions regarding the custom. I have never waited long for a reply to an email or pm and likewise, the shoot has always been completed really quickly once all the details have been sorted out. As for value for money, I think it's amazing, I have always found Ariel's prices to be exceptionally reasonable--I hate to think how much her Nikes cost her that always end up wet or filled in my customs!
I wouldn't hesitate for a second to recommend Ariel for customs, I still get them myself, when money allows. I think Ariel is a true professional and I can't wait to organise more customs from her.
Had a custom done by Ariel and Jayce Drenched!?